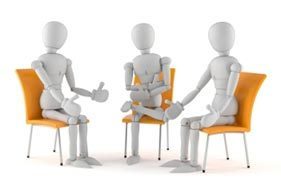 Many of us are familiar with the gentle punishment known as "time-out," in which misbehaving children must sit quietly for a few minutes, calm down, and reflect on their actions.
New research suggests that grown-ups ought to take routine time-outs of their own, not as a punishment, but in order to improve their job performance.
The researchers studied several groups of employees in their initial weeks of training for a particular customer account. As with the previous experiments, each group was assigned to one of three conditions: control, reflection, and sharing. Each group went through the same technical training, with a couple of key differences.
Vicki Kossoff @ The Learning Factor's insight:
Our work shows that if we'd take some time out for reflection, we might be better off
See on hbswk.hbs.edu