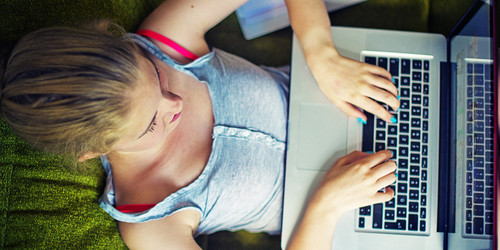 Which Cruel Intentions character are you? And how extreme is your devotion to pizza? Do you know what your favorite breakfast food says about you?
These are just a few of the seemingly endless array of questions that can be answered by the thousands of online personality quizzes, most recently made viral by Buzzfeed.
Long before Buzzfeed, though, these quizzes were a staple of teen and women's magazines, catering our insatiable thirst to discover and categorize ourselves. And as Slate recently pointed out, the most popular New York Times article of 2013 was in fact a quiz written by an intern.
But ages ago, Socrates described the basic human impetus to know thyself — a fundamental drive that we all have to explore and understand ourselves. Now, with a quiz to tell us everything we could possibly want to know about ourselves (and things we never wanted to know), in the Internet age, our real desire may be to categorize thyself.
Vicki Kossoff @ The Learning Factor's insight:
7 Online Personality Quizzes That Are Worth Taking.
See on www.huffingtonpost.com