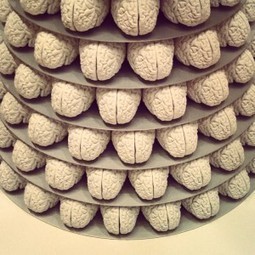 One of the most astounding facts about the the creation of memories is that it is the result of a biochemical reaction that takes place inside neurons, one particularly common among neurons responsible for our senses. Scientists have recently discovered that our short-term memory — also known as "working memory," the kind responsible for the "chunking" mechanism that powers our pattern-recognition and creativity — is localized to a few specific areas of the brain. The left hemisphere, for instance, is mostly in charge of verbal and object-oriented tasks. Even so, however, scientists remain mystified by the specific distribution, retrieval, and management of memory.
Vicki Kossoff @ The Learning Factor's insight:
Are you interested in seeking to understand the seemingly mysterious workings of human memory? Very interesting read.
See on www.brainpickings.org