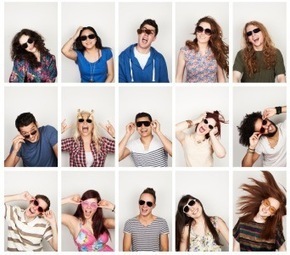 Released today, findings from MSLGROUP's original research project 'The Millennial Compass'reveal that Gen Y workers in the U.S. and Western Europe tend to undervalue the need for global career experience compared to their counterparts in India, China and Latin America. Despite having grown up in an increasingly polycentric business world, and expecting to be in senior management positions in just a few years, Millennials in the West show little interest in gaining work experience in the so-called emerging, fast-growing nations. These Gen Y employees also seem to believe that their online connections with friends around the world count as global professional experience.
"The danger for Millennials in countries such as the U.S., UK and France is that they are putting at risk key career opportunities in global corporations because of a lack of interest in moving beyond their comfort zones, family and friends. At the same time, with the dramatic growth of educated and successful Millennials in other parts of the world, global companies have a much greater talent pool from which to hire and this opens up great global opportunities for Gen Y workers from India, China and Latin America," said Brian Burgess, Global Co-Director, Employee Practice, at MSLGROUP.
Vicki Kossoff @ The Learning Factor's insight:
New study reveals that millennials tend to undervalue the need for global career experience.
See on mslgroup.com