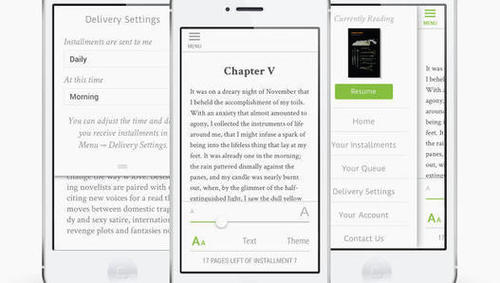 In the age of abbrevs., sitting down to read a novel can feel like gearing up for a marathon, no matter how much you love books. The web seems to have rewired us to consume the written word in concise bites, not hefty tomes. And when we do decide to commit to a novel, the sheer number of books out there can make choosing one overwhelming.
Rooster, a new app, aims to solve these problems by redesigning the way we read fiction. "We have a very specific goal: get busy people reading more good fiction," Jennifer Lee, Rooster cofounder and a former New York Times writer, tells Co.Design. "Our target audience is people who want to read more but feel they don't have the time."
Vicki Kossoff @ The Learning Factor's insight:
New app makes it easier than ever to find good books (and the time to read them).
See on www.fastcodesign.com