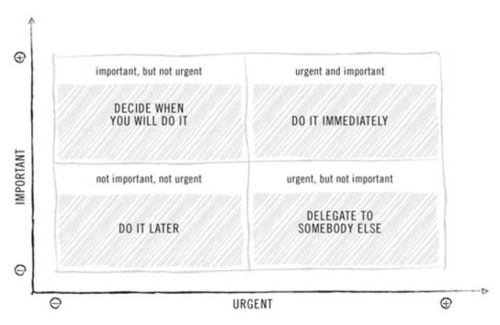 The US President Dwight D. Eisenhower supposedly once said: 'The most urgent decisions are rarely the most important ones'. Eisenhower was considered a master of time management, i.e. he had the ability to do everything as and when it needed to be done. With the Eisenhower method, you will learn to distinguish between what is important and what is urgent.
Whatever the job that lands on your desk, begin by breaking it down according to the Eisenhower method (see model), and then decide how to proceed.
Vicki Kossoff @ The Learning Factor's insight:
4 Easy Ways to Work More Efficiently.
See on theweek.com