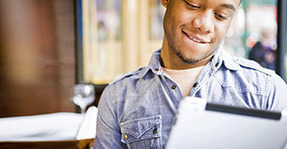 With family, work, traffic, phone calls, emails, texts and social media, we're all faced with hundreds of distractions each day. It's surprising, really, that we get anything done at all.
Luckily, though, there are apps to help. If you're always racing to get tasks done, completing projects at the last minute, or forgetting meetings and anniversaries, check out these 10 free apps. They'll help you manage your time more effectively, boost your productivity, and make you feel more in control of your life. All of which might just give you more time to do the things you actually want to do
Vicki Kossoff @ The Learning Factor's insight:
Many skilled entrepreneurs fall short when it comes to time management. Here are some great (free) apps to maximize your day.
See on www.openforum.com